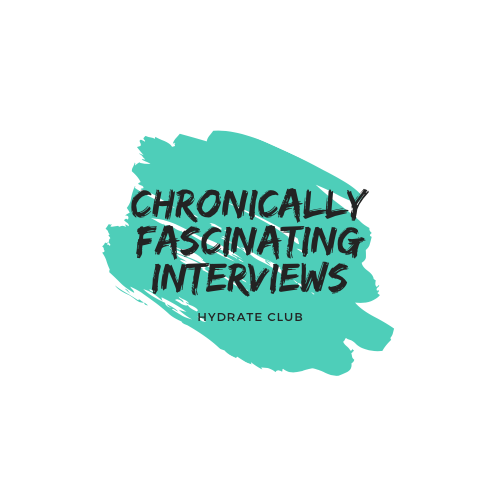 Chronically Fascinating Interviews by Hydrate Club is a weekly podcast show, with new episodes released on Thursdays, that is broadcast across Youtube, Instagram, Facebook and all podcasting channels. 
Amplifying the voices of the chronic illness community, each week Charlotte interviews a chronically ill person and asks them questions about their life and what it is like to be them. 
If you are interested in being a guest on or sponsoring the show, send an email to clubhouse@hydrateclub.com with the subject line: podcast.
Watch an episode on Youtube: