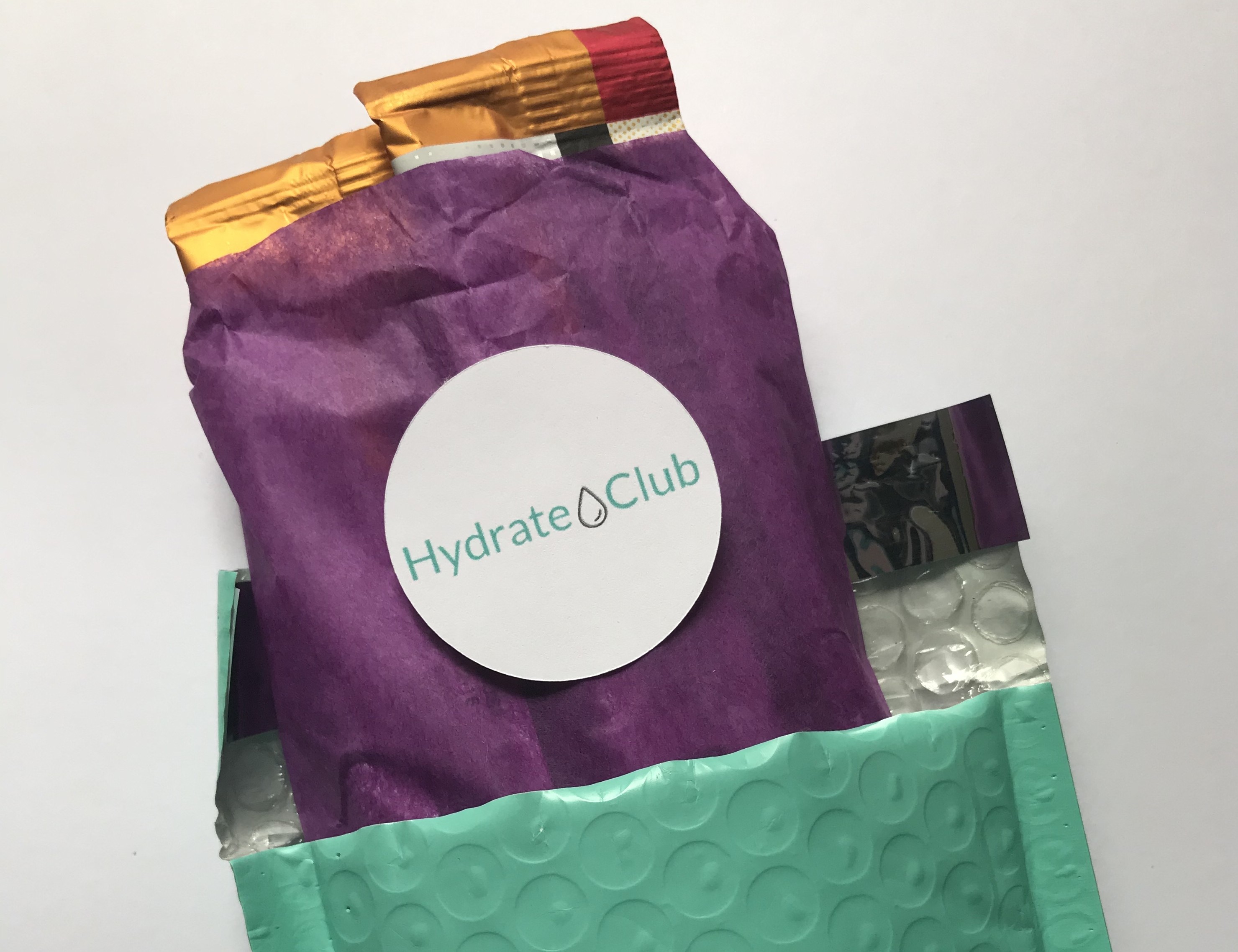 Join the club for $3 and then  sign up for the flexible month-to-month plan for $12.  Skip a month or cancel at any time. 
Free shipping and handling within the US.      
Each month we will spotlight a different company, featuring at least 4 samples of their electrolyte mix offerings.   We will include multiple flavors and announce exactly what is in the box for the next month ahead of time.   This information is especially helpful for anyone with dietary restrictions or allergies. Some companies that we have featured include: Liquid IV,  Skratch Labs, Trioral, Drip Drop, Banana Bag, Vitalyte and  Normalyte.  You can see the full list under our FAQS.
Hydrate Club makes a great gift for athletes, those undergoing chemo-therapy, exercise enthusiasts, outdoor lovers and chronically ill people.  In checkout, you can choose to gift a monthly, three month, six month or yearly subscription.  Just select "this is a gift" and your lucky recipient will be thanking you for their electrolyte treats in no time.  You can also purchase an e-gift card if you'd like to let the recipient choose.
What our members are saying:
/** * @var $module \Ucraft\Module */ ?>
Danielle

I'm so grateful for the ability to try electrolyte beverages this way and not spend a boatload on drinks I may not like.

Shannon

The thing I think is cool about Hydrate Club is that each month you get a different brand and different flavors so you're not taking a huge risk of buying a ton of stuff you may not like.

Courtney

So glad to be able to try some different electrolyte replacements without spending a fortune!

Marlee

I LOVE the packaging and look forward to trying different flavors.

Christine

I hadn't even tried anything beyond Gatorade because I don't have the money to spend trying a bunch of different brands and flavors to end up throwing away something gross. Hydrate Club is an awesome concept!"

Kayla

So many of us with chronic conditions have trouble staying hydrated which makes these packages so perfect!
This month's company spotlight:
Seeking Health Optimal Electrolytes
Click on "Read More" below to learn about which products will be in this month's box.
We advise/recommend that subscribers consult with your physician or care team regarding the best proper use of electrolytes for you and your body.